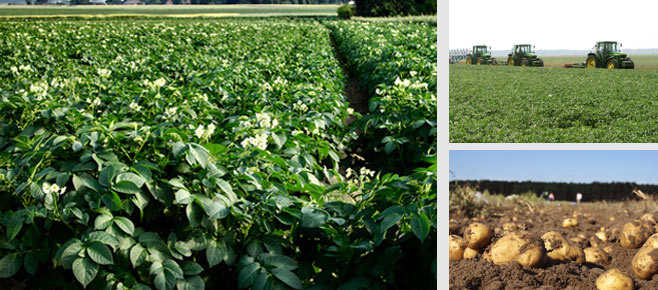 Welcome to Scott & Newman Limited
"We are committed to conducting our business with trust and integrity.
Our wide knowledge of the ware and seed potato business is based on a long standing and active involvement with all aspects of the trade.
We seek to use that experience for the benefit of growers and customers."
Ware and Seed Potato Merchants
Ware potatoes are procured from growers throughout the country. Samples are taken from field and store then checked for size, skin finish, dry matter and fry colour to ensure the best possible match of supplier and customer.
Seed potato production is placed with dedicated growers in Scotland, England and the Welsh borders. This is supported and supervised with agronomy provided by Scottish Agronomy Research Limited and enables us to offer top quality seed at competitive prices.
Our staff are experienced, committed, and straight talking. We recognise the importance of relationships with our trading partners and employ an open book policy to reflect this.